Stuart Yates
Stuart trained with
The British College of Osteopathic Medicine
, one of the most prestigious institutions of osteopathic medicine education in Europe, he qualified in July 2012 and has been building up Stuart Yates Osteopathy since then.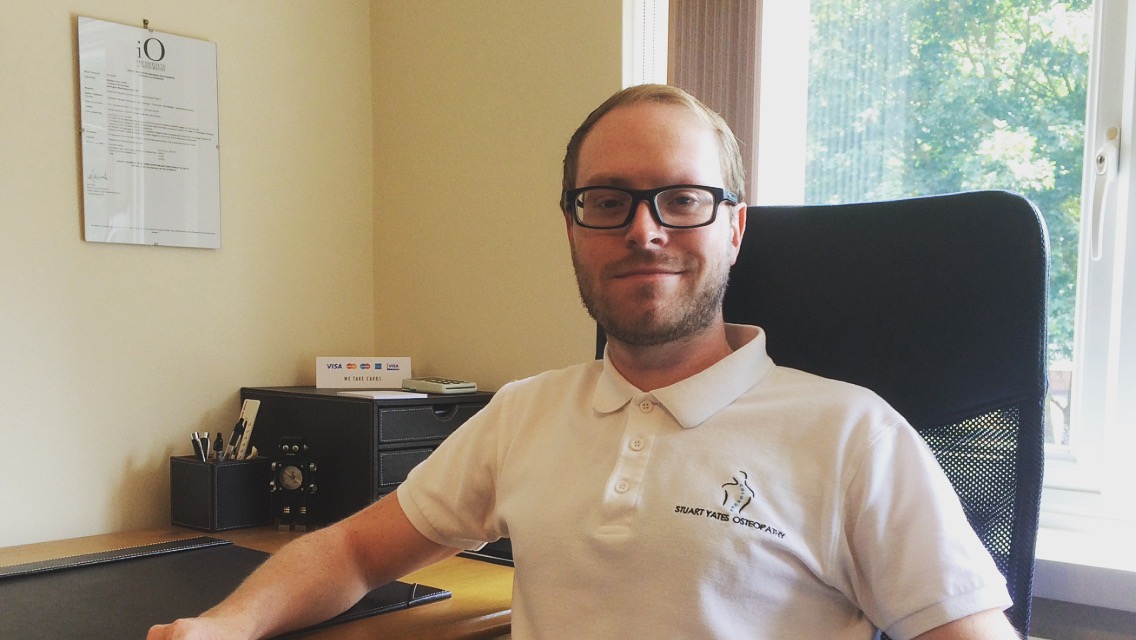 Masters in Osteopathic Medicine (M.Ost.Med.)
Diploma in Osteopathy (D.O.)
Diploma In Naturopathy (N.D.)
Trained in Dry Needling
Trained in Kinesiology Taping
Trained in Sports Taping
With a background in Action sports Stuart is no stranger to sports rehabilitation and has treated many patients with sports injuries from the very minor to those requiring long term rehab, but also has vast experience with patients of all ages and levels of fitness.
Stuart had always been interested in the idea of a physical job for a career but since a motocross accident in 2004 introduced him to osteopathy he has not looked back; "Osteopathy allows the use of both physical and mental skills and allows me to be part of a profession that is ever progressing".
Stuart specialises in sports injuries, postural correction and injury rehabilitation with the use of osteopathy techniques, sports taping, kinesiology taping and dry needling to maximise the speed of your recovery.